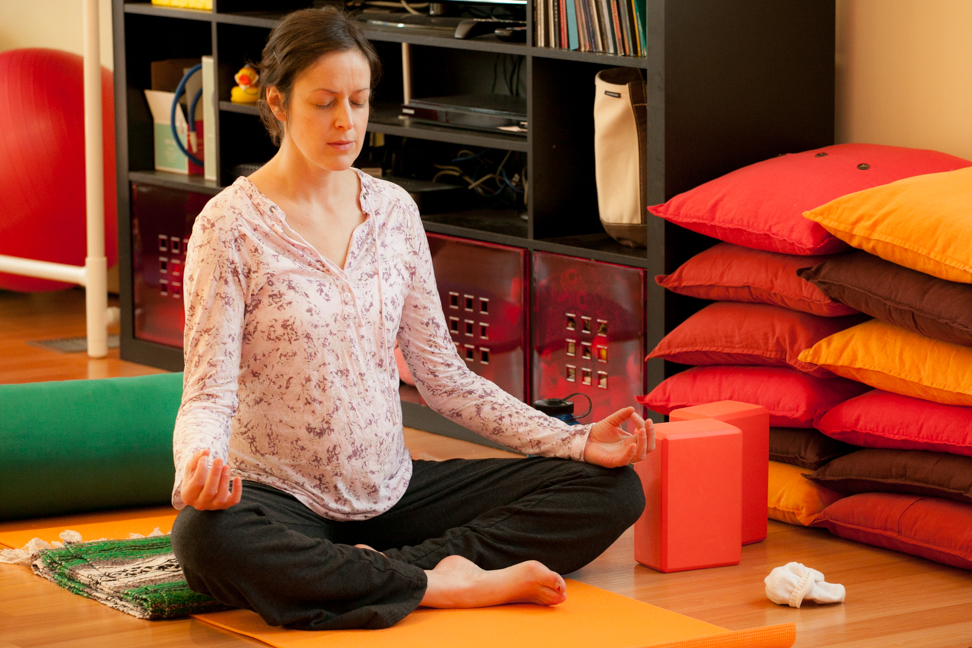 A pregnant woman walks into your regular yoga class and says, "I'd like to take this class, can you modify for me?" Or maybe it's one of your regular yoga students who is newly pregnant and wants to keep coming to class. Now what?
Learn how to make your class safe and appropriate for a pregnant woman until it's time for her to transition to a prenatal yoga class.
Anatomy basics of the pregnant body
Physiologic changes that take place during pregnancy and their impact on yoga practice
Appropriate modifications for pregnancy in a non-prenatal specific yoga class, both for Asana and Pranayama
Common complications during pregnancy and their impact on yoga practice
Understanding the scope of your practice as a yoga instructor with regards to a pregnant student
When to refer a pregnant mom to a prenatal yoga class and when to refer her to her doctor or midwife
This workshop qualifies for Yoga Alliance (YA) continuing education credits.
This workshop is a combination of lecture, discussion and hands-on practice. Please come dressed for practice.
Open to all Yoga instructors; appropriate for all styles of Yoga.
Sunday, May 21
12:00 – 2:30 pm
South Hills Power Yoga, Dormont
$60 per person
To register, please click here.
"I really enjoyed your workshop 'Accommodating a pregnant woman in your regular yoga class'. You are so knowledgeable and I learned more at the workshop than I had expected. Thank you."  ~ Aimee